Experience Madagascar Differently
At Voky Be Tours, we are more than just tour operators. We are hosts who believe in the transformative power of travel and the importance of immersing oneself in different cultures.
Why Voky Be?
As a Malagasy-owned and operated, licensed tour operator, Voky Be specializes in custom-curated trip design with a passion for adventure and hassle-free holidays. Our trilingual company (English, Malagasy & French) boasts over 25 years of combined experience in travel and hospitality, and we take pride in crafting unforgettable experiences.
We launched Voky Be in 2018 when we returned to Fort Dauphin, Madagascar. Yves grew up on the same property where we now host guests, and welcoming tourists to Madagascar is his passion. Alison, originally from Boulder, Colorado, with a background in international NGOs and Luxury Hotels, brings her love of diverse cultures and professional coaching to the mix.
With Yves' extensive experience, having visited over 50 countries, and our shared passion for travel, we deeply understand what makes an unforgettable adventure and a good night's rest. As a retired French Special Forces soldier, Yves brings unique skills to the table, serving as your personal history guide, adventure planner, cultural attaché, storyteller, and security. He takes care of every detail, curating custom adventures tailored to your preferences, ensuring that your experience with Voky Be Tours is nothing short of extraordinary.
At Voky Be Tours, we pride ourselves on providing a VIP adventure. Our family speaks English, French, and Malagasy, and we love to share our love of Madagascar with visitors. We live in the heart of Fort Dauphin on a large swath of property just above the Banque Société Générale and a short walk to the local medical clinic. Our furry friends add to the charm of our site.
We understand that travel is personal, so we provide customized adventures tailored to your preferences. You will have a unique experience showcasing Madagascar's best with Yves as your guide. Whether you want to explore the wildlife, beaches, or culture, Yves will curate an adventure that meets your needs. We hope you'll join us on this adventure of a lifetime!
Our lodgings are designed with comfort, hot showers, and a refreshing night's rest in mind!
Contact us today to plan your next adventure!
Alison provides backup support and her famous baked goods, adding to our home's warm and welcoming atmosphere. If you want to coach with Alison, please visit her Life Work Purpose website.
---
---
About Madagascar
Madagascar is the world's fourth-largest island nation, and it's located in the Indian Ocean, off the southeastern coast of Africa.
The best time to visit Madagascar is during the dry season, which runs from April to November.
Madagascar's climate is tropical, with two distinct seasons: a hot and rainy season from November to April and a cooler and drier season from May to October. The best time to visit Madagascar is during the dry season, which runs from April to November. During this time, the weather is generally sunny and warm, with clear skies and low humidity. It's also the best time for wildlife viewing, as many animals are more active and easier to spot during the dry season.
That said, as a tropical country, we often have beautiful weather year-round, so don't let the calendar dictate trip!
Many national parks offer opportunities to see unique wildlife and beautiful landscapes.
Madagascar has many national parks, reserves, and protected areas that showcase the country's incredible biodiversity. Some of the most popular parks for wildlife viewing include Ranomafana, Andasibe-Mantadia, and Masoala. Visitors can see lemurs, chameleons, frogs, and other fascinating creatures in these parks, as well as beautiful rainforests, mountains, and coastlines.
The capital city of Madagascar, Antananarivo, is worth a visit for its rich history and vibrant culture.
Antananarivo, also known as Tana, is Madagascar's capital and largest city. It's a bustling metropolis with a population of over one million people, and it's also the cultural and economic center of the country. Visitors to Antananarivo can explore its many historic sites and museums, such as the Rova palace complex and the Andafiavaratra Palace Museum, as well as its lively markets and vibrant street life.
Madagascar's cuisine is a fusion of African, Asian, and European influences, and it's known for its flavorful and spicy dishes.
Madagascar's cuisine is a unique blend of influences from Africa, Asia, and Europe. Some of the country's most popular dishes include ravitoto (beef or pork stew with cassava leaves), vary sosoa (rice with tomato sauce and herbs), and mokary (a sweet snack made from rice flour and coconut or banana). Madagascar is also famous for its spices, such as vanilla, cloves, and pepper, which are grown on the island and exported around the world.
---
Share our website!

Phone & Whatsapp:
+261 34 60 64019
Email:
tours@vokybe.com
Meet our amazing team.
Are you ready for an adventure in Madagascar? As a family-run business, we at Voky Be Tours are passionate about sharing our love for nature, travel, good food, and learning with you. With our detail-oriented approach, we'll take you to the hidden gems of Madagascar, showing you the best that the island has to offer. Although our loyal canine companions don't come with us on the tours, they are an important part of our family and add joy to our adventures. Let our experienced guide take you on a journey of a lifetime in Madagascar.
Yves & Alison
Owners & Guides
Yves and Alison met 25 years ago in Madagascar. Yves plans and guides the trip. Alison provides background support and runs a coaching business.
Elvis & Gotty
Site Engineers
Elvis is the Grandfather. You don't mess with him, but he is the most loyal of friends. Gotty is our secret weapon, as friendly as can be but trained.
Munchkins
Mindset Staff
A & C enjoy answering questions and sharing their enthusiasm for life and Madagascar.
Support Staff
Housekeepers
Adeline & Hante keep the dust bunnies away, serve breakfast and ensure your towels are fluffy and your sheets crisp!
Bar Staff
Keep your beer cold and your food hot!
Jose
Business Manager
Jose counts the beans and keeps our lights on, the bank happy, and our brains free of cobwebs.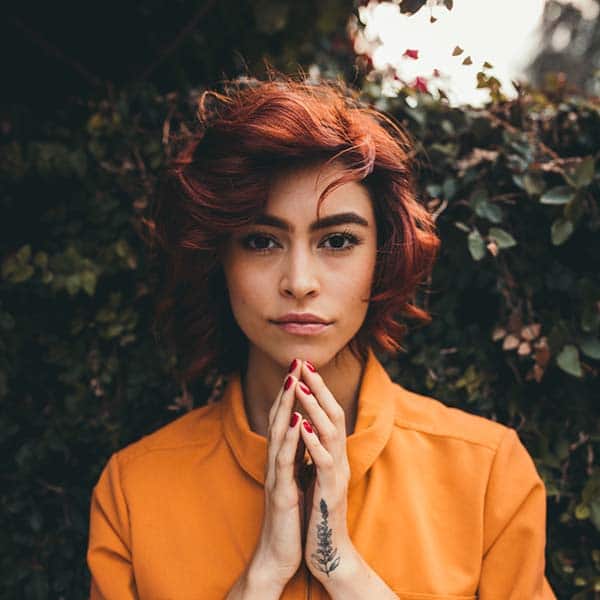 Claude, Patchi & Donation
Guardians of Voky Be
These guys keep our grass green and the doors open (or closed). If you stay out late, they will let you in. They will get you to the right person if you have a question.